Amazing earrings! I really love them and my wife was delighted with the present! 10 out of 10 for Ertisun Handmade Jewellery!
Absolutely lovely piece of jewellery. Quite original and not looking the same as most of the things on the j.market. Designed with very good taste. Prices – more than acceptable.
Top service quality, apart of that, too.
Beautiful Jewellery, the quality is outstanding, and it was wrapped beautifully and delivered with a handwritten note for the recipient. Highly recommend Ertisun.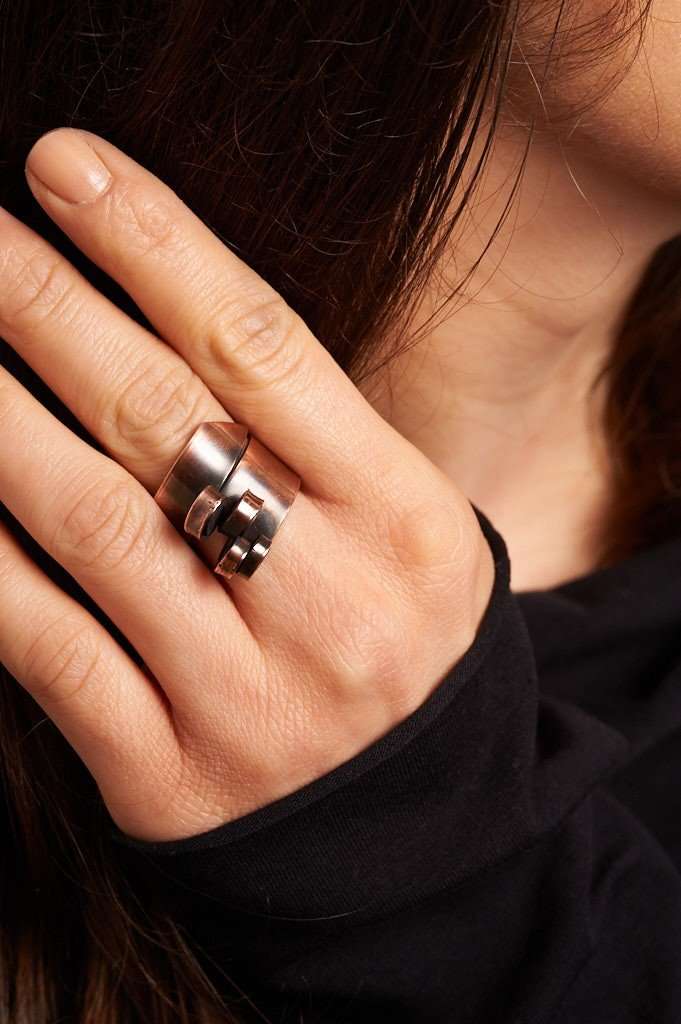 I purchased a ring from Ertisun recently and found them extremely good to deal with. The ring turned up within a few days and there post purchase correspondence with options on finishes and their follow on advice on maintenance was excellent. The ring itself is even cooler in reality than the pictures on their site. I bought it as a gift and it was very well received
Hi ,
I recently found Ertisun online recently, I was looking for a really unique and special gift for a very special occasion. It had to be hand made unique and Irish . I think I got everything I wanted .
Thanyou so much.
I hope my wife likes it as much as me.
I've got beautiful necklaces for my partner. She truly like to wear this necklace.
I proposed to my partner on Friday using the ring as a proposal ring. She is delighted with it. She loves the unusual design and several people have passed compliments saying it is "very you". It is an interesting and unique piece which is exactly what she would have wanted. Thank you so much for your personal interest around the purchase.
Absolutely fabulous designer and artisan. Ordered a custom bracelet and she went the extra mile to get all the stones, worked with me throughout the project to ensure it was exactly what I wanted. Herself was delighted with the final product, describing it as "perfect." Job well done. Would definitely use her again.
I recommend Edyta's jewellery if you are looking for something unique. I have purchased some earrings as gifts for special occasions  and was very pleased and happy with them.
The delivery was very prompt, so I would use them again.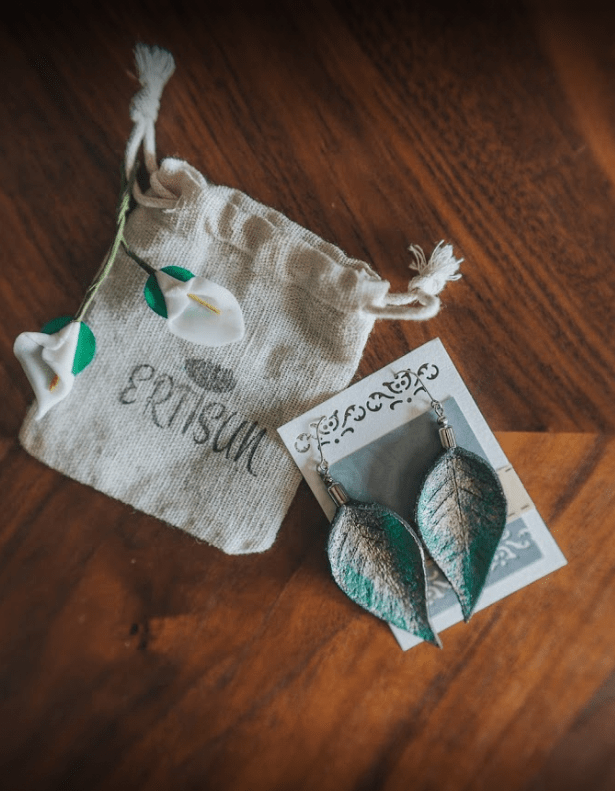 Thank you! Very quick service and beautiful hand made leather ear-rings.
Very happy with my purchase of melon set of matching ring and earrings. Beautiful craftsmanship and Edyta is so friendly and helpful. Will 100% purchase again. Go on, treat yourself 🖤
Beautiful handmade copper ring arrived today, i love it. Such skilled hands. Will definitely be purchasing more. Tk u so much.
Excellent, timely and friendly service – thanks a million!
I have just received three pieces of jewellery from Ertisun. They are absolutely stunning and came beautifully wrapped with a lovely note. Brilliant customer service also from start to finish. Looking forward to being a returning customer.